Repro360 are proud partners with Beef Australia 2018
Beef Australia is an expo dedicated to the beef industry that draws visitors from all over the world. It's a full week of beef-related trade and seminars in Rockhampton where attendees can also expect entertainment and great food. Beef Australia 2018 takes place between May 6th and 12th. It's a great event for promoting trade but it's not just for industry members: it's also hugely popular with visitors. This year's event is predicted to out-do previous years in terms of both visitors and trade. Repro360 will be present with a trade show booth as well as a seminar. Our expert speakers will be discussing cattle reproduction, artificial insemination in cows and Fixed-Time AI. If you want to stop by our booth we'll be located near the main entrance, come and talk to us about bovine reproduction and answer questions. Our specialists can offer expert advice and you can browse some of our product range.
Our range is developed especially for Food Production Animals and many are specific to livestock reproduction. Beef Australia 2018 is unique event that promotes growth and trade. It provides businesses with opprotunities to connect with trade partners and with the public. More than 500 businesses will be present in 2018, including many of our partners. Attendees have the chance to take part in events and seminars that boost their own activities. If you need more information on reproduction in cows you can attend our seminar or stop by our booth. Our expertise and range of products are designed to help cattle farmers manage reproduction for best results. Check our Facebook page and newsletters to ensure you get the latest news in cattle reproduction directly from us.
Trade show & seminar
Our trade show presence will be located in the Durack Pavilion at booths 28P and 47P (opposite the toilet facilities and the food outlet). Our speakers will be present alongside the Repro360 team so you will have ample opportunity to come and chat about reproduction technologies in your cattle herd, our Calving Calculator app or browse our product selection.
The Repro360 seminar at Beef Australia 2018 will take place on the Tuesday 8 May 2.00pm – 4.30pm in the James Lawrence room. We will feature both Australian and international expert speakers. Our speakers at Beef Australia 2018 are Dr Gabriel Bó, Dr Enoch Bergman and Darren Hamblin. Dr Bó is an esteemed professor and expert in artificial insemination and embryo technologies, Dr Bergman is a beef cattle veterinarian with many years of experience and Mr Hamblin is an award-winning Wagyu farmer from Queensland. Read more about our speakers in their respective biographies below.
Seminar topics:
Gabriel Bó: "Precision breeding: how to get the best results using fixed-time AI"
Enoch Bergman: "Realising the Value of the Integration of Fixed Time AI into Commercial Beef Cattle Enterprises"
Gabriel Bó: "Practical use of embryo transfer technology in beef herds: donor and recipient selection and management"
Darren Hamblin: "Utilising Reproductive Technologies for Carcass Value"
Speaker biographies
Dr Gabriel Bó, D.V.M, M.V.Sc, Ph.D.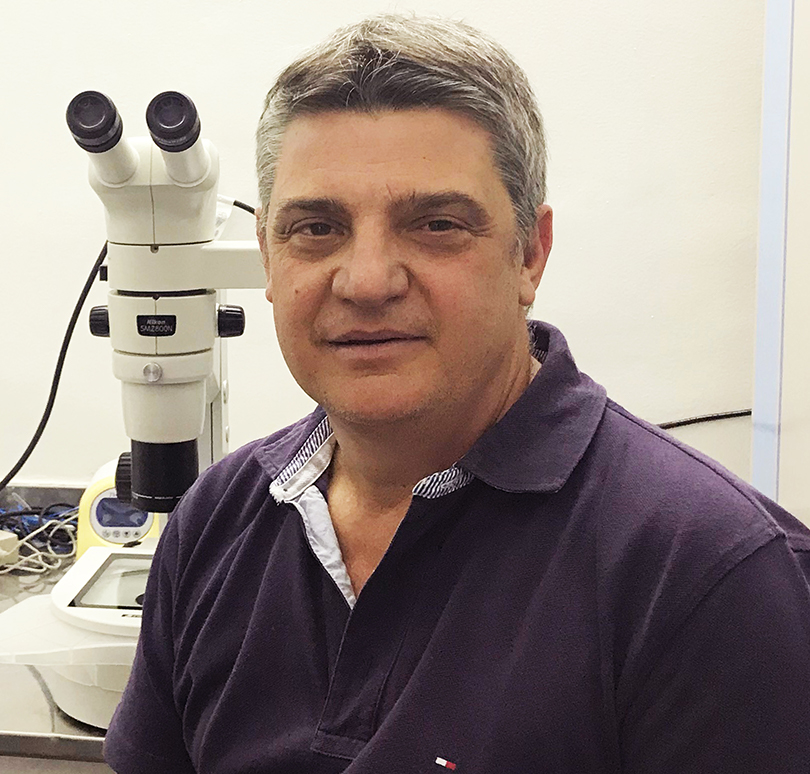 Dr. Gabriel Bó, is currently President and Director of Research and Post-graduate training of the Instituto de Reproducción Animal Córdoba (IRAC) and Professor of Obstetrics and Biotechnology of Reproduction at the Veterinary School of the Instituto de Ciencias Basicas y Aplicadas, Universidad Nacional de Villa Maria in Cordoba, Argentina. Dr. Bó has been working for many years on applied research and the commercial application of fixed-time Artificial Insemination and Bovine Embryo Technologies. He is Past-President of the International Embryo Transfer Society (IETS) and founding member of the Argentine Embryo Technology Society (SATE). Dr. Bó has lectured in courses on advanced reproductive technologies and has been invited speaker in the main conferences around the world.
During his career Dr. Bo has obtained several awards like the "Taurus Award" in Argentina in 2008, the IETS Distinguished Service Award in 2015, the "Asis Roberto de Bem" of the SBTE in 2015 and he has recently being named Member of the National Academy of Agricultural and Veterinary Sciences of Argentina. Finally, he has published more than 100 manuscripts in referred journals and book chapters, more than 150 invited reviews in conference proceedings around the world and more than 450 abstracts.
Dr Enoch Bergman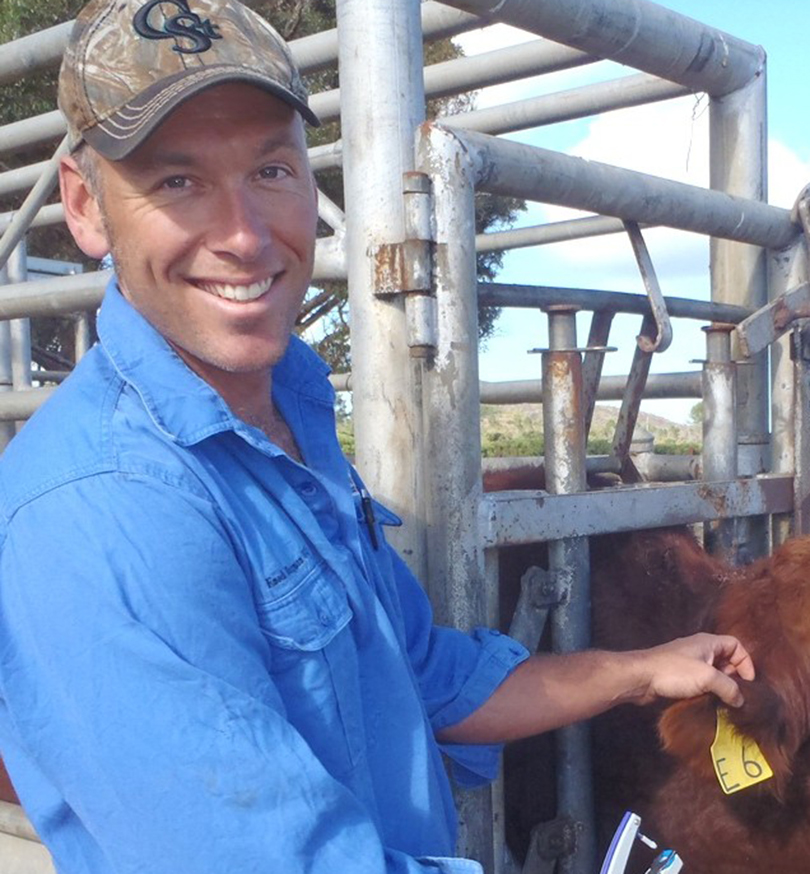 Dr Enoch Bergman is a beef cattle veterinarian, consultant, and partner within Swans Veterinary Services, located in Esperance Western Australia.  He travels widely across the state providing veterinary services and advice to southern beef producers, seed stock producers, lot feeders, and pastoralists.  Further, he regularly travels throughout Australia speaking to other veterinarians or producers on a range of topics relating to improving reproductive efficiency or integrating breeding technology into commercial herds. 
He was president of the Australian Cattle Veterinarians from 2014 to 2016, a special interest group of the Australian Veterinary Association.  During his tenure he worked hard to strengthen his association's relationships with other peak industry bodies.  He is a passionate advocate for the Australian beef sector and a vocal proponent of the veterinary industry's role in supporting it.
Darren Hamblin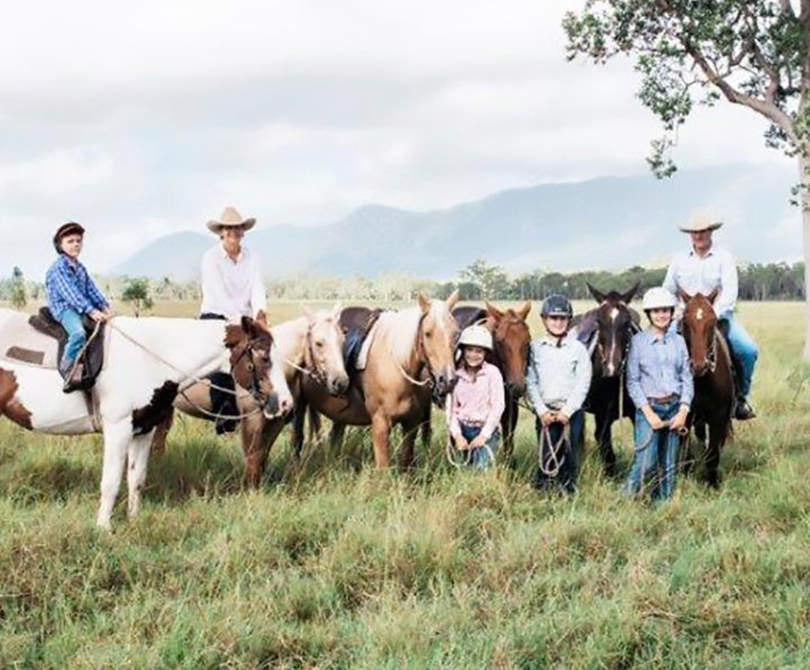 The Hamblin family run their 6,000 Wagyu herd over 46,000 acres in central Queensland and the Darling Downs. They began breeding wagyu in 2000 by artificially inseminating their Brahman and Brangus cows. They have since purchased higher-content wagyu crossbred cows to boost breeder numbers. The Hamblins' Wagyu enterprise also trades under the Strathdale Wagyu and Masterbeef brands. The Hamblins breed Fullblood, Poll Purebred and crossbred Wagyu cattle. Their herd is raised on buffel grass pastures in central Queensland. They are lot fed in Southern Queensland and marketed as carcase sales in Queensland and New South Wales.
The Hamblins used shorthorn as a base breed in order to source the large number of cows needed for a sizeable land addition in 2010. Their offspring have been the nucleus for their progeny test selection process for high-performance sires. The enterprise has largely used artificial insemination, but in 2014 the Hamblins also focused on IVF to increase their herd's volume of high-performing genetics from superior sires and dams. Their main practice has since been a combination of IVF & MOET flush programs: their Wagyu Cows are recipients of over 1,000 Wagyu embryos a year.
Hamblin Pty Ltd won gold medals in the Australian Wagyu Association's Branded Beef Competition in 2014, 2015 and 2016. Hamblin entries also placed 1st, 2nd, 3rd, 4th & 5th in the Inaugural Ekka Wagyu Paddock to Plate competition in 2017. They also won five out of six categories with an F1 animal in the 2010 Pacific Carcass Competition.
We look forward to seeing you at Beef Australia 2018!